The ground breaking website Percussiontracks.com was the creation of Percussionist Michito Sanchez. Pulling from over 20 years of studio recording experience and his state of the art home studio, Michito launched Percussiontracks.com in 2004 offering recording expertise, professionalism and creative musicality via the internet. Since then Michito has produced over 300 recording sessions from his home studio for satisfied clients globally. In 2011 Michito decided to sell the name Percussiontracks.com, but is still offering his service through this www.michito.com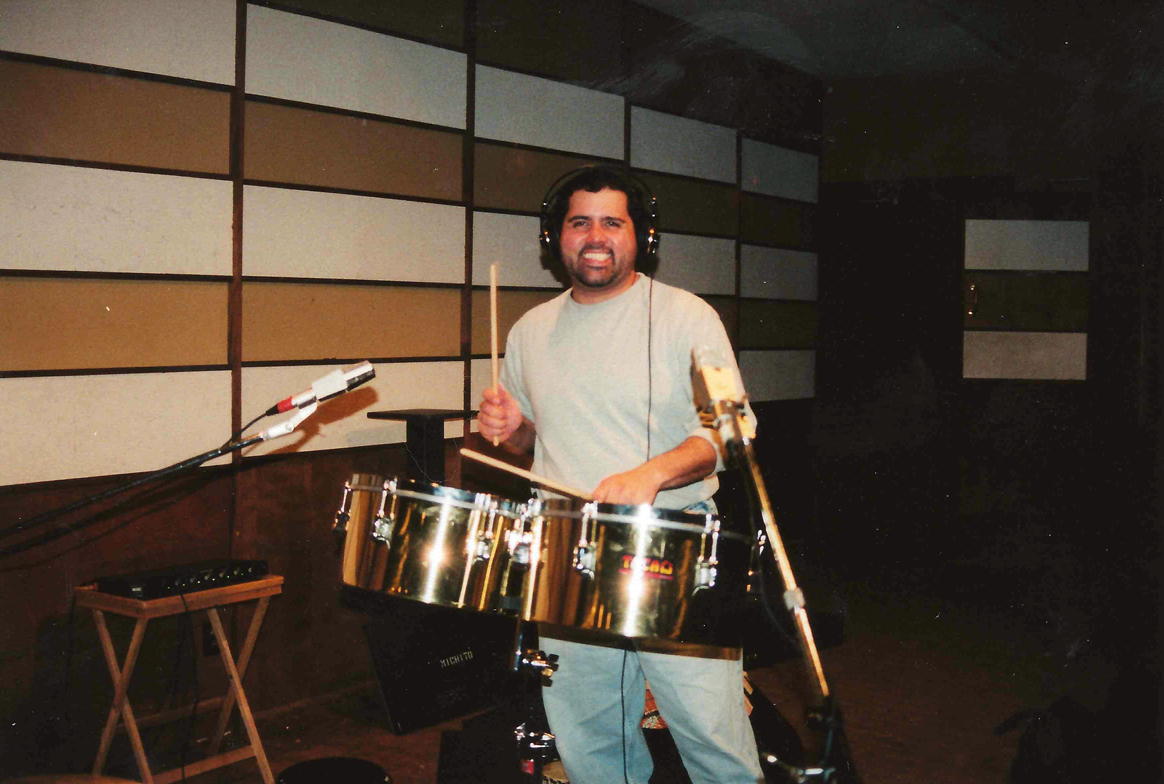 Ponder this, have one of the recording industry's top session player work on your song(s) while you save money and time by not missing work or gigs, booking a studio, dealing with constantly conflicting schedules, renting microphones or paying cartage fees, not even ordering that pizza lunch for the musicians that never got figured into the budget!
Let's face it, with major record companies downsizing or merging with others, fewer and fewer record deals are the norm. Studios not only in Los Angeles, but everywhere are closing due to the home studio evolution and because of this, the global recording industry is witnessing an invasion of the independent producers and artists.
Michito's vision is to bridge the gap between his Grammy Nominated (in a supportive role) & Latin Grammy Award winning talents and recording musicians, bands and producers around the world.
There are numerous web sites offering online recording, but realistically, how many percussionists doing the work have the experience and mastered the art of record making with the resume to back it up. This is what sets Michito apart from the rest!!!
Essentially, Michito takes the hassle out of recording, and put in all the groove.
If you are interested in his service contact Michito by sending him an email from the contact page of this website for a quote and a free consultation.
1 to 3 business days will allow you to download your new custom tracks.
"Real instruments played by a Real player with a Real GROOVE"